Land: the basis of all wealth
At Hillcrest Land, we do our utmost to help you have a successful land buying, selling or management experience. Our experienced real estate sales and broker services will provide everything you need. Whether you are in the market for a future home site, hunting and recreational land tract, or for an investment, we have the resources and experienced know-how to help you.
I believe if you are going to sell or buy land you should work with a land professional. I have extensive experience and education in land. In my degree field, I took classes in soils, marketing, surveying, procurement, environment, recreation management, wildlife management and more. With over 20 years' experience working in all these areas, I offer much more than just being a middleman that works to find a Buyer. I understand that every tract of land is different and I use that knowledge to best market and set up a sale. I'm not just going to stick a sign on your property and list it. I will offer advice on what will help sell the property. I have worked directly with landowners to improve a property that increased the selling price to more than they were asking before I stepped in. By far, most real estate agents are just going to list the tract and walk away. I take very seriously the job to get you the most money in the shortest amount of time.
Through experience, I have learned that there are things you can do to greatly increase the value of your land with little investment. I have worked with multiple surveyors, land clearing companies, loggers and other types of land professionals. I personally know the people who do the work. I understand a road or field building process and can help with this if you choose to make these improvements to help sell your land. I have been involved in these types of jobs and will go to your property to personally manage the job. I typically do this work with no additional charge from me. I also make it my business to understand everything about your property. Most real estate agents need 10 hours of continuing education every two years, I have at least 30 hours of continuing education every two years to stay on top of everything in real estate and land management.
Most of the information listed in the Selling Land section applies to helping you buy your perfect property. I share the same dream of land ownership with you and understand what makes a nice property. I will speak with you about what you want and work to find that tract. When it comes time to make an offer, I will walk the tract and help you with my own price estimate. My knowledge in local markets, timber, locations, roads, clearings, and soils will help you decide what the tract is worth. I will come along side you and not just write up an offer but help in the entire process.
Once you get a tract under contract, the work is not over. I have seen multiple times where a lack of knowledge in real estate from another agent causes the deal to fall apart. After the contract is ratified, the contingencies must be met. I will help you along the way by setting up a perc test, meeting environmental inspectors, pricing new road costs, cruising timber, speaking to county zoning officials and whatever else you may need. I want your experience working with me to be a success. I have made it my goal to know as much as possible about the closing of a deal. I have never been afraid to ask questions and stay on top of a closing to make sure everyone is protected and the right language is conveyed. I stay in close contact with the closing attorney. I believe being friendly is the best way to work, so I seek to be courteous to everyone involved in the closing, and that helps them to help my clients.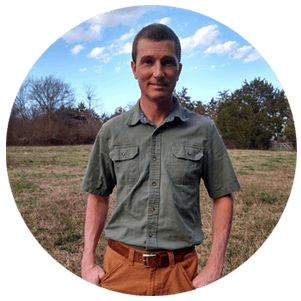 Why should you choose a registered forester to assist you with your land real estate needs?
Registered foresters have had extensive training in forestry and land management practices. I obtained my degree in Forestry from Clemson University in 2002, and have continued extensive training through areas of continuing education classes, reading journals in forestry, and staying up to date in best management practices to ensure I am current with the best strategies to meet your land goals. As a registered forester, I understand how to better prepare your land to make the most money for you when you sell or I can help you in deciding what land is best for you to purchase to meet your requirements.